In this Bowflex Revolution vs Xtreme 2 SE comparison review, we will compare the two top of the range home gyms made by Bowflex. If you have already read our individual reviews of the two machines, you will know that they are both great home gyms that offer a huge variety of exercises on just one piece of kit. 
But which is best? Bowflex Revolution vs Xtreme 2 SE is going to be an interesting comparison as they use completely different resistance systems. Keep reading to find out whether the Revolution or Xtreme 2 SE is best for you.
Bowflex Revolution vs Xtreme 2 SE: Quick Verdict
Bowflex Revolution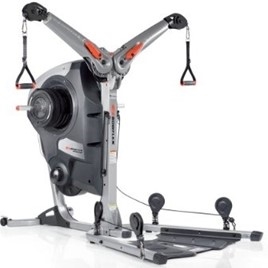 Pros
The Spiraflex technology creates consistent resistance without needing bulky weights
Over 100 different exercises
Can use for cardio rowing exercise
Resistance can be upgraded to 300 lb
Quick switch between exercises
Cons
It's quite a big machine 
It is a bit price
Bowflex Xtreme 2 SE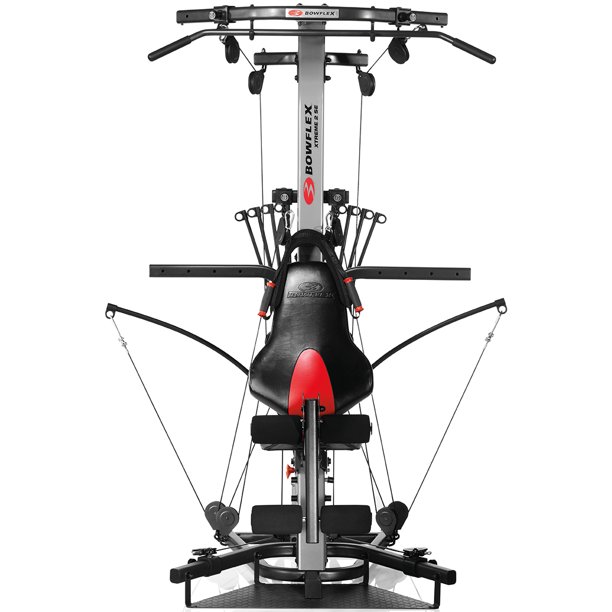 Pros
Over 70 exercises for a great full-body workout
Quickly switch between exercises for different muscle groups
Upgradable to 410lbs resistance
Cons
No option to use as a rowing machine
Expensive
Resistance Systems – Power Rods vs SpiraFlex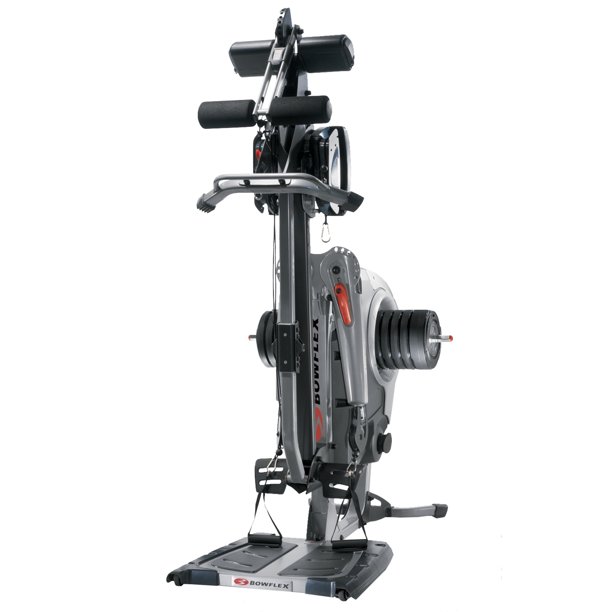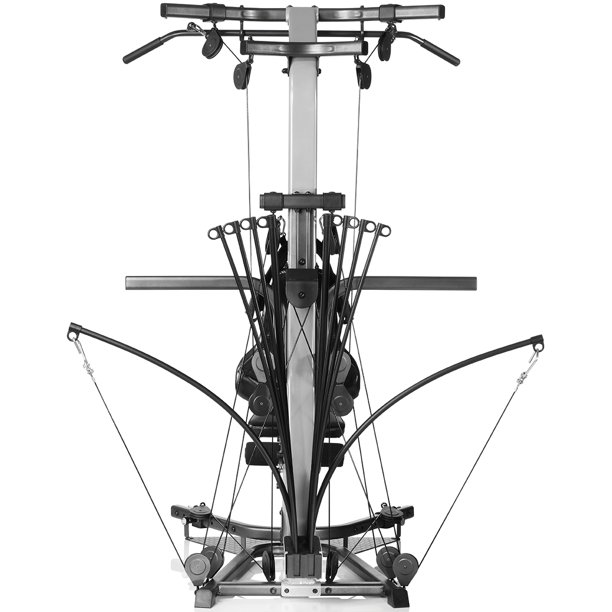 For decades, Bowflex has made brilliant home gyms using their patented power rods to provide resistance. That was until the Revolution came along with its (ahem) revolutionary SpiraFlex technology. This is one of the big differences between the Revolution and the Xtreme 2 Se which uses the power rod technology that is so familiar to many home gym users. 
Let's start with the power rods. 
The Bowflex power rod resistance system as used in the Xtreme 2 SE takes its inspiration from the design of a bow and arrow. When you first pull, it is fairly easy, but as the tension increases the resistance builds and the exercise gets tougher and tougher. 
As the resistance is greatest when the bow is fully flexed, it means that you do not get constant strain throughout the pull in the same way that you would with a free weights system or dumbbell.
Whilst the Bowflex machines have been extremely popular for many years, some people don't like not knowing exactly how hard their muscles are working throughout the exercise.
One of the great benefits of this system is that it creates a smooth and fluid movement which causes less strain on joints and tendons than using free weights. This, in turn, reduces the chance of suffering from connective tissue injury. 
The Revolution is the first Bowflex home gym to depart from the use
of power rods to provide resistance. Instead, it uses SpiraFlex technology which was first developed for astronauts on the International Space Station! Pretty cool!
It has been used by more than 50 NASA crew members to maintain and improve their fitness whilst in space. It is important for astronauts to exercise in order to prevent the loss of bone mass whilst in zero gravity. But, of course, since there is no gravity they can't just pump some weights, it would be way too easy!. 
The solution came from an inventor named Paul Francis who came up with the Spiraflex system that doesn't require gravity to provide the resistance. The system uses discs that use stretchy bands and spokes to provide resistance as they turn, this replicates the feel and benefits of free weights but without the weights or needing gravity.
SpiraFlex creates smooth linear isotonic resistance like free-weights, but without the weight, this is in contrast to the Xtreme 2 SE where the resistance increases as the bows flex.
Both the SpiraFlex system and the power rod system are far safer than using free weights. Since there are no heavy weights involved, you do not need a spotter. These systems are ideal for use at home where you are quite likely to be working out alone, and it means that you have the freedom to use it whenever you like. 
How much resistance do the Revolution and Xtreme 2 SE have?
Bowflex Revolution 
The Bowflex Revolution comes with 220 lb worth of resistance as standard. This is split up into several different SpiraFlex discs. In the standard package, you get 
4 x 5 lbs
4 x 10 lbs
4 x 20 lbs
2 x 40 lbs
These SpiraFlex discs can be added to one another to increase the level of resistance. Just as you would add more weight to a dumbbell. 
If you want more resistance than this,  it is possible to buy an extra set of discs to add an extra 80 lbs worth of resistance in the form of two 40 lb SpiraFlex discs (giving 300 lb resistance in total). 
Most home users will be content with the standard 220lbs of resistance.
Bowflex Xtreme 2 SE
The Xtreme 2 SE has up to 210 lbs of resistance with the included power rods. If you are looking to build strength further you can purchase additional rods to upgrade the Xtreme 2 SE to 310 pounds of resistance or even 410 lbs with 4 extra rods. 
Where we think the power rod system excels is that you can use the lower resistance rods to increase resistance in small increments. This allows you to make fractional progress – adding ten pounds may not seem like a huge difference, but do it multiple times and you will definitely make progress and give yourself a mental boost at the same time. 
How many exercises can you do on the Revolution and Xtreme 2 SE?
The Bowflex Revolution allows you to do at least 100 different exercises. Which is comfortably more than the Xtreme 2 SE which offers 75.
The versatility of exercises is due to the fact that the Revolution has two independent arms. These arms can be adjusted into 10 different positions and they offer 170 degrees of mobility. This is great since it doesn't just create loads of different exercises, it also gives you the freedom to adjust each exercise position to fit you properly so that you feel comfortable during the exercise. 
The Revolution also has an adjustable seat and a sliding seat rail. This means that you can use the Revolution as a rowing machine, giving you the option to add some cardio activity to your workout sessions. We love having this option. Rowing is a great way to exercise and it is an option that is missing from the Xtreme 2 SE which has a vertical bench press. 
Unlike the Xtreme 2 Se, there is no lat pull down bar on the Revolution. 
It is really easy to switch between exercises on both machines. The Xtreme has a great no change pulley system that most of the other power rod home gyms lack, whilst the Revolution does not require you to move cables about. 
Both machines come with an excellent manual that describes in detail how to do all the exercises. You get diagrams to help you work out what to do and tips on how to make the most out of your exercises. Bowflex has even provided advice on how to set up your own workout schedule and given nutritional advice to help you live an all-round healthier lifestyle. 
Xtreme 2 SE vs Revolution – What's the Build Quality like?
Both the Revolution and Xtreme 2 SE are sturdily built home gyms that should last you a long time. The Bowflex Revolution home gym is significantly heavier than the Xtreme (336 lbs, about double the weight) so if you expect to move your machine around a lot you should take that into consideration. 
The sturdy construction allows both machines to accommodate users of up to 300 lbs. 
The Revolution comes with a 10-year warranty for the machine and parts (including the SpiraFlex discs). The Xtreme 2SE home gym is covered by a 7 year warranty on the frame and a lifetime warranty on the power rods. These are both good length warranties and that shows that Bowflex is confident that the machines are well built. 
You do have to build them yourself though.
Luckily the instructions for both are really comprehensive with detailed instructions of how to assemble each home gym. You should be able to put either of them together in two or three hours. The Xtreme 2 SE is a bit easier to put together, and as it is lighter it is also easier to do on your own. 
Still, whichever one you go for, a couple of hours of effort gives you a machine that you can exercise on for years to come. 
Once built, the Bowflex Revolution dimensions are 112 x 37.8 x 73 inches (LxWxH) which is a bit bigger than the dimensions of the Xtreme 2 SE (58 x 49 x 83 inches). 
Beyond the size of the machine itself, it is worth considering the size of the workout space needed. The Revolution needs more floor space (10 ft by 7 ft) than the X2 Se which needs a workout area that is at least 8' x 6′ 5. So, if space is tight, you might want to go for the Xtreme 2 SE.
Final Thoughts on Bowflex Revolution vs Xtreme 2 SE
We hope that this post has helped you to learn the differences between the Bowflex Revolution and Bowflex Xtreme 2 SE home gym. They are two of the most popular machines n the markets and are well regarded by gym users all over the country. 
They both offer a great range of exercises on one machine. 
Overall we rate the Revolution as the best of the two. Not by much, but it wins the battle of the Bowflex Revolution vs Xtreme 2 SE.
We prefer the SpiraFlex resistance for the constant pressure that it provides, and the machine offers a bit more versatility with more exercises overall and the chance to use it like a rowing machine. 
As long as you have space, we say go for the Revolution.